Social Program
Overview (with further details below)
Tuesday, July 3rd
ICE BREAKER RECEPTION 7-10 pm
Wednesday, July 4th
5K GEOENV RACE (Belfast's Titanic Quarter)
Thursday, July 5th
GALA DINNER (Great Hall, Lanyon Building, Queen's University Belfast) 7.30 pm
Ice Breaker Reception 7-10 pm
The Ice Breaker will include a drinks reception with a light canapé selection.
The venue for the Ice Breaker is the Isdell Courtyard in Riddel Hall. Riddel Hall is located on the Stranmillis Road and is a ten-minute walk from the main campus. For directions to Riddel Hall, please click here.
Location map for Riddel hall
.
Isadell courtyard
Fourth 5km race
The fourth 5km race will take place along Belfast's Titanic Quarter. This is the location where the official Belfast City Marathon warm-up race takes place and has been called the 'City Run with a View. Don't forget to pack your running shoes!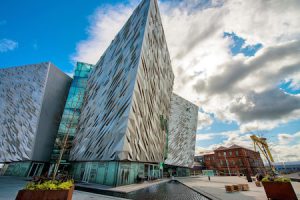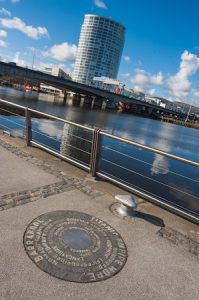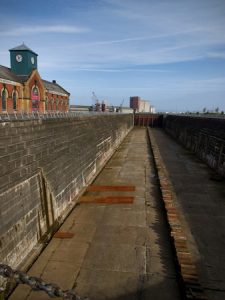 Gala Dinner
The Gala Dinner will take place in the Great Hall of the Lanyon Building, Queen's University Belfast